yVirtual reality is slowly moving past the stage of being just a concept. It is now a full-blown trend that all businesses are slowly trying to bring within their fold in the form of the metaverse.
If you are a brand or a business where the metaverse platform has potential, now's the right time to get started. Besides the tech giants like Google, Meta, and Microsoft, other brands and companies investing in the metaverse are Samsung, Nike, Coca-Cola, Forever 21, and Vans. Investing in an evolving technology is always best before it becomes a norm and impossible to grasp.
Metaverse is one such emerging tech that requires an enormous amount of time, effort, and skill. The tech stack like AR/VR, blockchain, AI, and more need experienced people's expertise to be molded into a fully functioning and rewarding metaverse platform.
So, to give you a headstart, we have prepared a list of the top 10 metaverse developers in Dubai who own the industry in 2023 with excellent results. We measured where they stood and arranged them in the list according to our deciding factors.
Each company here has some of the best metaverse developers of 2023.
Parameters Used To List The Top 10 Metaverse Developers In UAE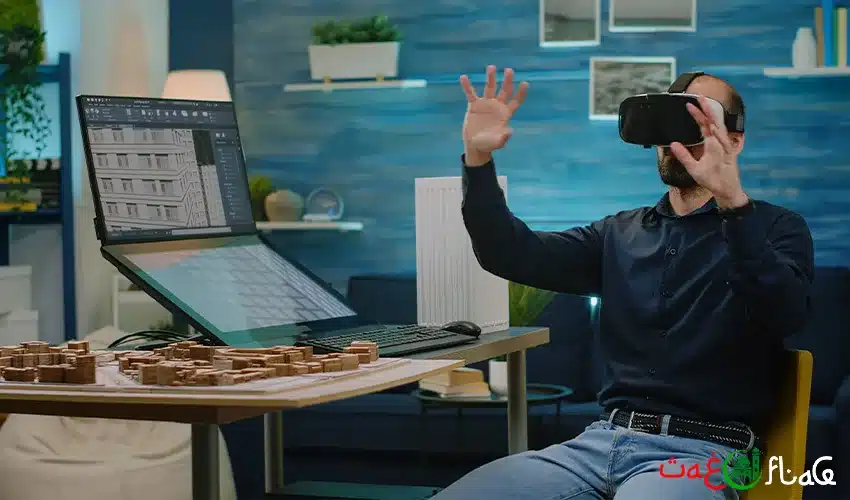 When creating a list of the best metaverse developers in UAE, we considered the following factors –
Total experience of the company in metaverse technology
The experience and knowledge a metaverse development company has in the industry are one of the most crucial things to take into account. Look for organizations that have a proven track record of producing high-quality metaverse projects and a team with a diverse set of expertise in gaming, software development, augmented reality (AR), and virtual reality (VR).
The number of active and completed projects
Before choosing a metaverse development company, consider their completed projects and whether the clients are satisfied with the services delivered.
Technical Expertise
Building a metaverse platform is a complex procedure that requires a wide range of technical expertise, such as artificial intelligence, 3D modeling, blockchain, AR/VR, and many more. So, before you choose a metaverse development company, make sure that their team of experts is well-versed with such technologies.
Client reviews
Checking client reviews is one of the best ways to assess their technical expertise and know the company better. Moreover, it will help you ensure the credibility and competency of your chosen metaverse development company.
Other factors include the size of the development team, adaptability, communication, ongoing support, and industries served. Based on these factors, let's review the companies providing metaverse development services in the UAE.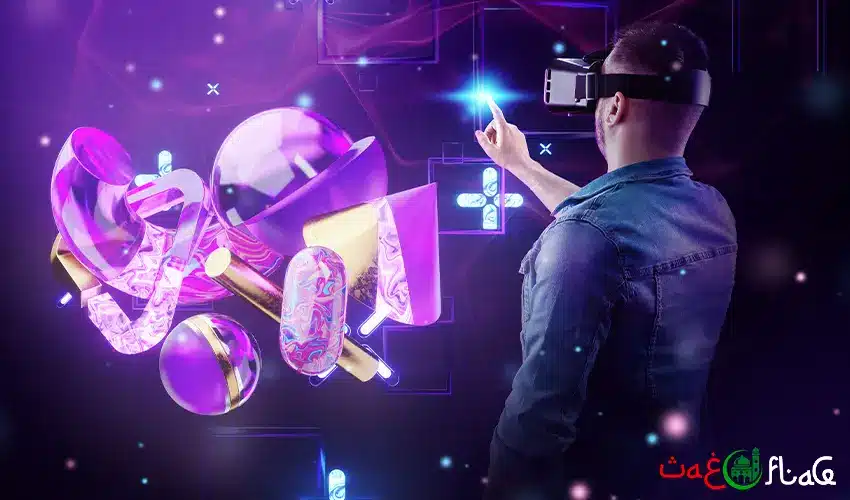 Suffescom Solutions was founded in 2013 and has become a leading Metaverse Development Company In Dubai. With an experience of over 6 years in the emerging technology of the metaverse, the company offers an array of services. Metaverse marketplace development, metaverse gaming, metaverse consultation, 3D space development, metaverse DeFi, metaverse NFTs, metaverse apps, and more are some of them. The company has experience building product launch auditoriums, NFT launchpads, immersive training spaces, and more in the metaverse.
Suffescom is recognized by reputable platforms like Khaleej Times, Outlook, TechTimes, Digital Journal, and Marketwatch. With over 50+ metaverse projects and a rating of 4.8/5 on Clutch, the company has a reputation for delivering quality results. Suffescom has worked with several companies like Bridgeway, Dubai Health Authority, RAK Properties, and many Fortune 500 companies. The company's expertise extends beyond metaverse technology to blockchain platform development, web3 app development, NFT marketplace development, ICO/IDO launchpad development, and more.
Founded: 2013
Employees: 250+
Hourly Rate: $25 – $49 / hr
Location: Dubai
Royex Metaverse
Royex Metaverse dedicatedly works on building quality metaverse platforms for clients across UAE. The company was founded in Dubai in 2013 and has since worked on many successful metaverse projects like MetCity and EGoldCity. Additionally, the company's extent of services includes the development of NFT marketplaces, 3D models, spatial mapping, virtual events, metaverse stores, virtual showrooms, and more. The company's set of skills also includes NFT creation and minting, metaverse shopping app development, custom blockchain app development, and smart contract development.
With its team of 40+ metaverse experts, the company utilizes its expertise in blockchain, AR/VR, and other emerging technologies to service multiple industries such as ecommerce, gaming, fintech, education, marketing, and more.
Founded: 2013
Employees: 10 – 49
Location: Dubai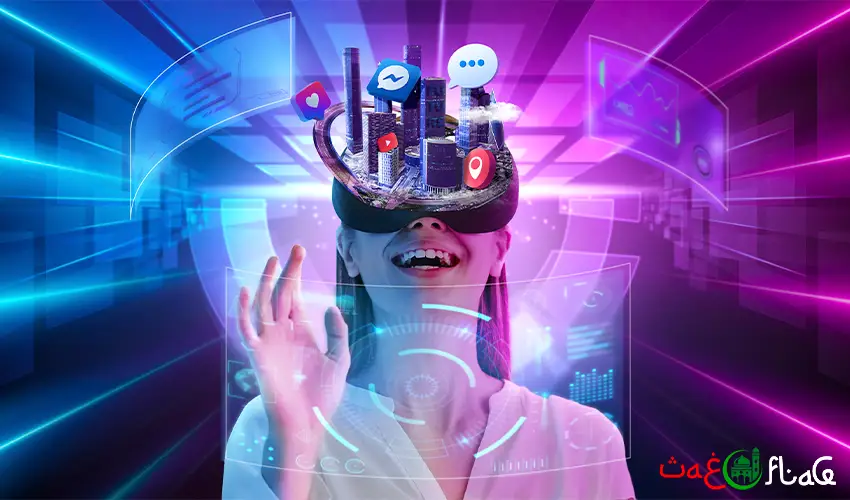 Best Web3 Development specializes in web3 technology and utilizes it to create metaverse platforms for different industries. So far, the company's portfolio includes businesses from the ecommerce, banking, education, and real estate sector.
Over 200 blockchain developers of the company are proficient in every blockchain network. From Ethereum and Binance to Hyperledger and Solana, its prowess in public and private blockchain networks helps them create a wider variety of metaverse platforms. Best Web3 offers smart contract development and integration for metaverse DeFi, NFT marketplaces, and other platforms. The company is located in Dubai and US and services clients across the globe.
Founded: 2013
Employees: 250+
Hourly Rate: $25-$49
Location: Dubai
Founded in 2011, RisingMax offers metaverse development services in Dubai. The company has an experience of over 6 years in technology. They have built several metaverse edu platforms, corporate offices, NFT games, and marketplaces for clients globally.
The company guarantees to build scalable metaverse platforms integrated with your choice of blockchain and has advanced data encryption and SSRF protection. With over 50 metaverse developers, the company has acquired the skills to provide custom solutions for all metaverse projects. Some of their custom features include cross-platform support, wallet development, biometric authentication, P2P transactions, data masking, and multi-currency support. With clients like Volkswagen and Wayfair, RisingMax has acquired an excellent rating of 5/5 on Clutch.
Besides metaverse development, the company also offers digital solutions for NFT, blockchain, web3, IoT, AI, and crypto projects.
Founded: 2013
Employees: 250+
Hourly Rate: $50 – $99 / hr
Location: Dubai
Metaverse Of Things
Founded in 2020, Metaverse Of Things is a female-dominated metaverse agency. The company is determined to provide marketing services for all web3-related projects. While the company is not one that can build you a metaverse platform, it will help you take the next step after development- marketing.
The company specializes in NFT marketing, NFT collectibles marketing, influencer marketing, Press releases, crypto community marketing, and listing marketing. Morevoer, the company works to build awareness of metaverse platforms among the right consumer audience through its strategies.
The company is fairly new in the metaverse space and is slowly growing to become a renowned name in the industry.
Founded: 2020
Employees: 50 – 249
Location: Dubai
Everest DG
Everest DG is one of the top-ranked metaverse development companies in the world that tick all the boxes to be your trustworthy partner. The best-in-class Metaverse developmers headquartered in Dubai, with offices in India, Kuwait, the USA, and Saudi Arabia.
It offers a broad spectrum of development services, including- metaverse development, cloud computing, IoT, mobile app, digital marketing, cyber security, blockchain solutions, and more. The company offers various metaverse services, including virtual classes, VR/AR tours, 3D visualization, virtual tours of showrooms, AR visualization of products, virtual cinema hall, virtual production inspection, etc.
The company uses groundbreaking technologies to develop highly-customized solutions at reasonable prices. They have a highly professional team of strategists, designers, and developers.
Moreover, their team of experts has the technical capabilities to assure you that the virtual app it produces will always meet the requirements of many industries. For instance- education, healthcare, real estate, logistics & supply chain, v-commerce, gaming, advertising & marketing, entertainment, and automotive.
Founded: 2021
Employees: 51-100
Location: Dubai
Digital Nexa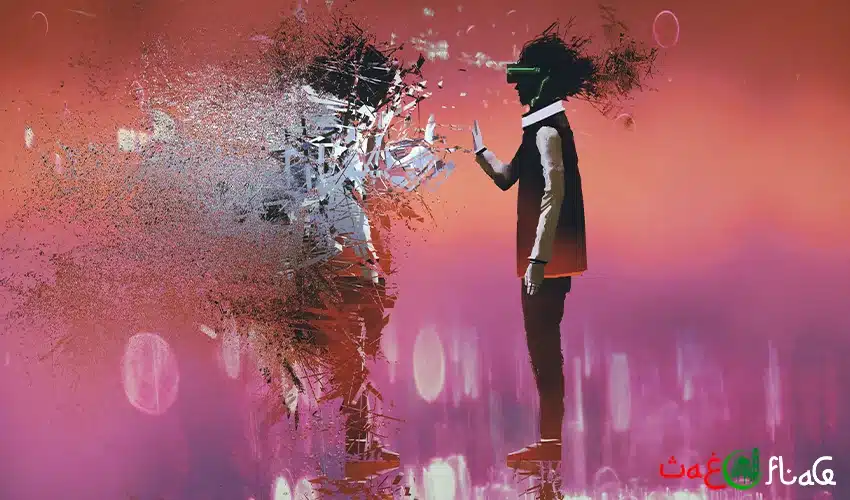 Digital Nexa is known for its passion and commitment to offering end-to-end metaverse development services in real estate, education, automotive, healthcare, hospitality, e-Commerce, and also in other industries. This compan is known as a noteworthy metaverse development company that has been providing metaverse services in 5 nations across the world.
The company specializes in top-notch services such as digital marketing, website design & development, video production, digital marketing strategy creation, metaverse, and NFT services.
A high-end metaverse development organization, Digital Nexa, provides enterprises and startups with full-cycle metaverse development services. The company has a team of 100+ developers and designers who have served over 300+ clients worldwide.
Founded: 2005
Employees: 50 – 249
Hourly Rate: $100 – $149 / hr
Location: Dubai
GameIN
Since its inception in 2018, GameIN has been providing the finest metaverse development solutions to companies around the world. Their experienced developers work closely with clients to deliver the best metaverse development services that cater to their needs and requirements. They have built up the trust of over 200+ clients by delivering high-quality metaverse development services.
GameIN offers its metaverse development service to industries around the UAE, including- finance, information technology, legal compliance, automotive, product and R&D, government, real estate, healthcare, non-profit organizations, marketing communication, maritime, energy, oil & gas, etc.
Founded: 2017
Employees: 2 – 9
Hourly Rate: $25 – $49 / hr
Location: Dubai
Celadon
Celadon is a leading metaverse development company specializing in creating cutting-edge virtual and augmented reality experiences for clients around the world. The company uses the latest tools, technologies, and frameworks to develop immersive metaverse solutions that engage, entertain, and educate users. From the initial concept to the final launch, Celadon offers end-to-end solutions to help clients realize the potential of the metaverse.
The company offers a wide range of metaverse development services, such as metaverse NFT marketplace development, metaverse game development, metaverse real estate development, metaverse application development, and many more. Celadon is committed to pushing the boundaries of what's possible in the metaverse by delivering impactful and innovative virtual experiences.
With 8+ years of industry experience, the company has always ensured to offer the finest development services that will allow companies to have higher ROI. The company has also worked with well-known clients such as Coolpass, McDonald's, L'ETO, and many more.
Founded: 2015
Employees: 50 – 249
Hourly Rate: $25 – $49 / hr
Location: Dubai
Kanousei
Kanousei is another great metaverse development company in Dubai offering top-notch metaverse development solutions that help businesses to have a competitive edge in the market. The experts at Kanousei strongly believe in putting their clients first and developing metaverse platforms using the latest technologies, tools, and frameworks.
The company provides cutting-edge metaverse services from concept to launch to help companies enter the metaverse world with confidence. The company offers many services to its clients, such as blockchain platforms, 3D spaces, gaming metaverse, decentralized platforms, integration services, NFTs, metaverse marketing applications, and more.
With more than 15 years of experience in the industry, the company has served startups, SMEs, and big enterprises. Some well-known clients include Dubai Police, Dark Matter, AECOM, SIG Combibloc Obeikan, and many more. The metaverse applications they built come with quality features such as a spectacular storefront, secure wallet, and other functionalities.
Founded: 2018
Employees: 2-9
Hourly Rate: $50 – $99 / hr
Location: Dubai
Conclusion
The arrival of the metaverse in the business world has changed everything, right from training remotely to conducting meetings virtually. The metaverse future is bright and remarkable as it is all set to change how humans interact with each other. You could be waving the UAE flag in the virtual space soon.
If you want to stay ahead of the competition, get started with metaverse development with the help of the above-mentioned metaverse development companies in Dubai. These companies can help you in entering the world of metaverse and blockchain. With their help, you can offer your customers a world-class and immersive experience.
FAQs
Why should you invest in metaverse technology?
Metaverse is an emerging technology that carries the potential to revolutionize the way we work, learn, and socialize. Consequently, investing in this technology at the right time would mean higher ROI for companies and organizations.
How much does it cost to build a metaverse application?
Metaverse app development cost depends on various factors, such as the technology used to build the platform, the complexity of the project, and more. On average, the cost of building a metaverse platform varies between $25,000 to $40,000.
How to select the right metaverse development company for your project?
There are many factors that companies should consider to select the right metaverse development company for their project. For instance, experience and expertise, technology stack, client references and portfolio, communication and collaboration, cost, and timeline.
What are metaverse development firms?
Metaverse development firms are companies that help businesses in developing metaverse-based projects. They have the expertise in the latest technologies and tools that help businesses to build metaverse platforms effortlessly.
What services do metaverse development companies offer?
Metaverse development companies offer many services, such as metaverse marketplace development, metaverse gaming, metaverse consultation, 3D space development, metaverse DeFi, metaverse NFTs, and metaverse apps.