The United Arab Emirates has announced a ban on working in open spaces and under direct sunlight from 12.30pm to 3pm daily, effective from June 15th to September 15th, 2023. The Ministry of Human Resources and Emiratisation (MoHRE) has implemented this ban to prioritize the safety and health of workers during the scorching months of summer.
According to the regulations, daily working hours during the ban period should not in any case exceed eight hours. If an employee is made to work more than eight hours a day, the additional period will be considered overtime, and the employee is entitled to compensation. Employers are also required to provide a shaded area where workers can rest during the midday break.
Violations of this ban can result in heavy fines. Employers found violating this law will be fined Dh5,000 for each worker, with a maximum fine amounting to Dh50,000. The MoHRE encourages community members to report any violations through their hotline or the ministry's app.
However, there are exemptions to the midday work ban for certain essential jobs. Jobs such as laying asphalt or pouring concrete, tasks that require hazard containment or repair of damages affecting the community, and work that necessitates a permit from a relevant government authority due to their impact on traffic flow or services are exempt from the ban.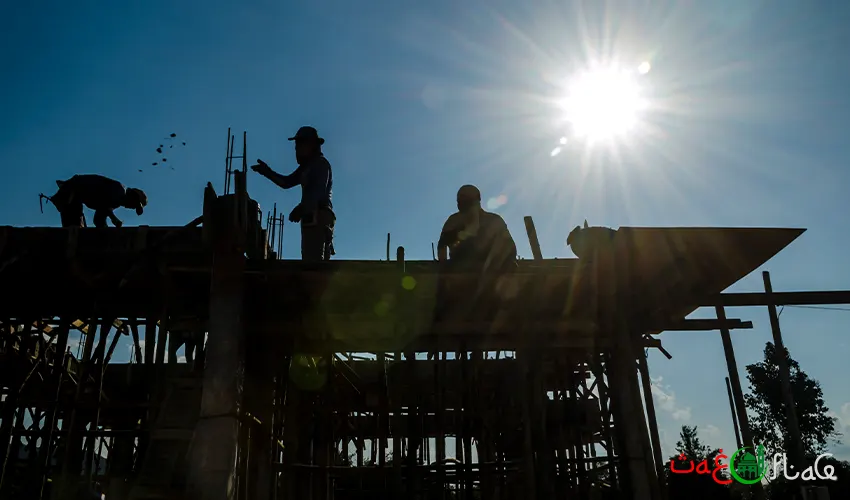 For exempted jobs, employers are still required to provide adequate provisions for worker health and safety. This includes sufficient cold drinking water, hydrating food approved by local authorities, first-aid facilities, industrial cooling, umbrellas to protect from direct sunlight, and shaded areas for rest.
Mohsen Al Nassi, the assistant undersecretary for Inspection Affairs at the MoHRE, emphasized that the health and safety of workers is of utmost importance in the labor market. The midday work break has been implemented for the 19th consecutive year to protect workers from the potential risks associated with high temperatures during the summer, particularly at noon.
The ban on midday work is seen as a significant milestone in the labor market, aligning with work environment regulations and reflecting the UAE's commitment to the well-being of its workforce.
The ministry has reported impressive compliance rates with the midday work break over the years, indicating the success of the initiative in safeguarding workers' health. Additionally, various initiatives are launched during the summer months by the ministry and its partners to provide supplies and support that protect workers from heat exhaustion, sunstroke, and other heat-related risks.
The ban on midday work in the UAE aims to prioritize the health and safety of workers, particularly during the hot summer months. With strict regulations and penalties in place, employers are encouraged to comply with the ban and provide suitable measures to protect their workers from the adverse effects of high temperatures.