The Business Bay area in Dubai is a bustling hub of commercial activity, housing numerous local and international companies across various industries. While the list is subject to change as new businesses emerge and others evolve, there are a selection of notable companies located in the area that you must know about. Therefore, in this article, we have mentioned some of the most reputed companies in Business Bay Dubai.
Notable companies in Business Bay: A cluster of different industries
There are various companies representing different industries that drive Dubai's economy situated in the Business Bay area. Therefore, we have mentioned all the well-known companies across 5 major industries.
Real estate
Interior design
Logistics
Media
Financial services
Real estate
Real estate plays a vital role in Dubai's economy and development. The city is known for its iconic skyline and architectural marvels like the Burj Khalifa and Palm Jumeirah.
Dubai's real estate sector attracts both local and international investors, offering a diverse range of residential, commercial, and mixed-use properties. The real estate industry contributes significantly to Dubai's GDP, creating employment opportunities and driving economic growth.
Following are some of the most well known real estate companies in Business Bay:
Damac Properties: Damac Properties is a prominent real estate development company known for luxury residential, commercial, and leisure properties in Dubai and other international locations.
Emaar Properties: Emaar Properties is a leading real estate developer responsible for iconic projects like Burj Khalifa, the tallest building in the world, and The Dubai Mall. They are known for creating master-planned communities and luxury properties.
Dubai Properties: Dubai Properties is a subsidiary of Dubai Holding, specializing in developing and managing residential, commercial, and mixed-use properties in Dubai.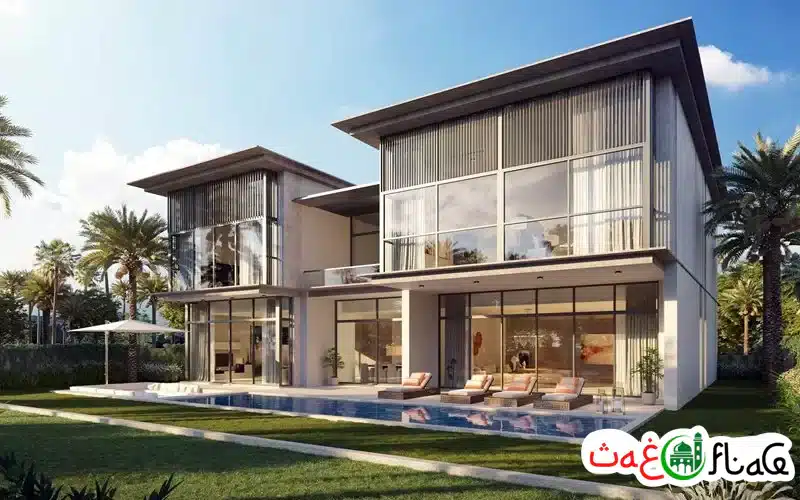 Interior design
Interior design is highly significant in Dubai, given the city's focus on luxury and aesthetics. With a booming real estate sector, the demand for innovative and captivating interior designs is high.
Dubai's interior design industry caters to residential, commercial, and hospitality sectors, creating visually appealing and functional spaces. The city's dynamic and multicultural environment provides ample opportunities for interior designers to showcase their creativity and expertise.
Here are some of the most reputed interior design companies in situated in Business Bay Dubai:
Binghatti Interior Design: Binghatti Interior Design is an interior design company that offers creative design solutions for residential and commercial spaces. They focus on creating functional and aesthetically pleasing interiors.
Wilson Associates: Wilson Associates is a renowned global interior design firm that specializes in luxury hospitality design. They create exceptional spaces for hotels, resorts, and residences around the world.
Bluehaus Group: Bluehaus Group is an interior design and architectural consultancy firm that provides innovative design solutions for various sectors, including commercial, residential, and hospitality projects.
Logistics
Dubai's strategic location between East and West positions it as a major logistics and trade hub. The city's advanced infrastructure, including world-class airports and seaports, enables efficient movement of goods across the globe.
The logistics industry in Dubai facilitates international trade, cargo transportation, warehousing, and supply chain management. It supports various sectors, such as manufacturing, retail, and e-commerce, contributing to Dubai's overall economic growth.
Mentioned below are Dubai's leading logistics companies in Business Bay:
DHL: DHL is a global logistics and courier company that offers express delivery, freight transportation, and supply chain solutions. They provide reliable and efficient logistics services worldwide.
FedEx: FedEx is a multinational courier delivery services company known for its reliable and timely delivery of packages and documents. They offer international shipping, logistics, and e-commerce solutions.
Aramex: Aramex is a global logistics and transportation company that provides a range of services, including express delivery, freight forwarding, and e-commerce solutions. They have a strong presence in the Middle East and other regions.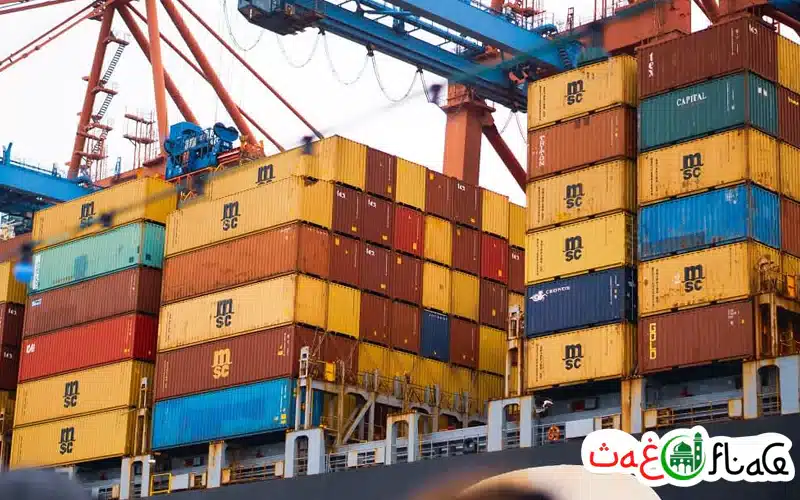 Media
The media industry in Dubai plays a significant role in shaping the region's cultural landscape and disseminating information. Dubai is home to several media companies, including news agencies, newspapers, radio stations, television networks, and digital media platforms.
It covers a wide range of sectors, including news, entertainment, sports, and advertising. Dubai's media sector promotes cultural diversity, fosters creativity, and contributes to the city's international reputation as a media hub. Following are leading media houses located in Business Bay Dubai:
Gulf News: Gulf News is a leading English-language newspaper in the United Arab Emirates. They provide news, feature articles, and insights on a wide range of topics, including local and international news, business, sports, and entertainment.
MBC Group: MBC Group is a major media company in the Middle East, known for its diverse portfolio of TV channels, including MBC1, MBC2, and MBC3. They produce and broadcast a wide range of content, including news, entertainment, and popular TV shows.
Thomson Reuters: Thomson Reuters is a global media and information services company. They provide news, financial data, and professional insights to various industries, including finance, legal, and media.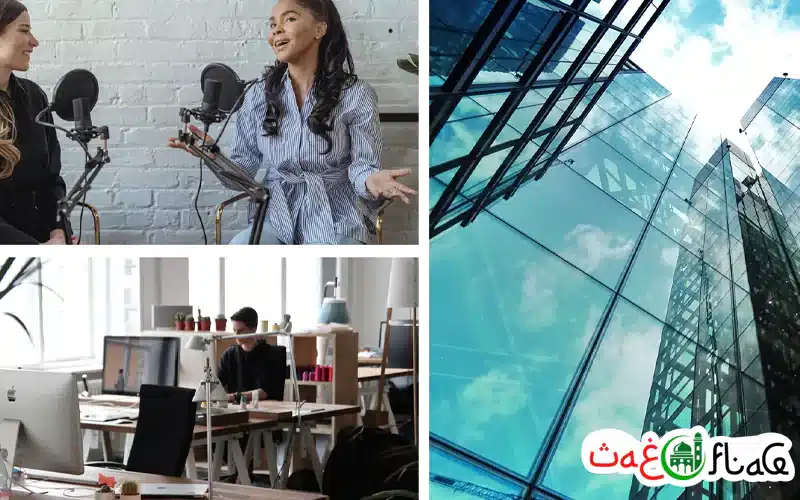 Financial services
Dubai's financial services sector is a key driver of economic growth and stability. The city hosts numerous local and international banks, financial institutions, and investment firms.
The city's financial services industry provides a wide range of services, including retail and corporate banking, wealth management, insurance, and capital markets.
This sector supports businesses, entrepreneurs, and individuals with financing, investment opportunities, and risk management solutions. Dubai's financial services industry contributes to the city's position as a global financial center and supports its ambitious economic diversification plans.
Here are some of Business Bay's top financial service companies:
Emirates NBD: Emirates NBD is one of the largest banking groups in the Middle East. They offer a comprehensive range of financial products and services, including retail banking, corporate banking, wealth management, and Islamic banking.
Standard Chartered Bank: Standard Chartered Bank is a multinational banking and financial services company with a strong presence in Dubai. They provide a wide range of banking solutions, including retail banking, corporate banking, and trade finance.
HSBC: HSBC is a global banking and financial services institution that operates in Dubai and other major cities worldwide. They offer a wide range of banking services, including retail banking, wealth management, and corporate banking.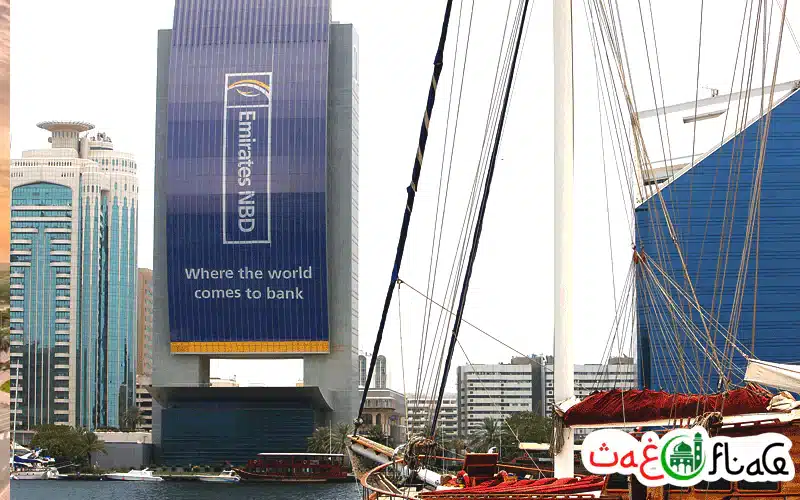 Business Bay companies: An insight into the leading companies based in the region
The above-mentioned company's play interconnected roles in the city's growth and development. Real estate provides the foundation for construction and urban development, while interior design adds aesthetic appeal and functionality to spaces.
Logistics facilitates efficient trade and connectivity, while the media industry promotes information dissemination and cultural exchange. Financial services support businesses and individuals in managing their finances and investments. Collectively, these industries contribute to Dubai's status as a global city and a hub for commerce, tourism, and innovation.