The Dubai Jewellery Show is an annual extravaganza that has become one of the most prestigious events in the global jewelry industry. Held in the opulent city of Dubai, this show brings together renowned jewelry brands, designers, collectors, and enthusiasts from around the world. With its grandeur, innovation, and exceptional craftsmanship, the Dubai Jewellery Show has established itself as a platform for showcasing the finest creations in the realm of luxury jewelry.
A detailed guide to JGT Dubai Jewelry Show
Held every year, the Dubai Jewellery Show brings together renowned jewelry brands, designers, collectors, and enthusiasts from around the world. If you are thinking about attending the event and are looking forward to learning more about the show, following are some basic aspects that can help you with it.
A glamorous setting
International participation
Exquisite collection of jewelry
Showcasing innovation and technology
Exclusive events and workshop
Opportunity for networking and business
Cultural exchange
A glamorous setting
The show takes place in Dubai, a city that is synonymous with luxury, opulence, and a thriving jewelry market. This event is often held at prominent venues such as the Dubai World Trade Centre, ensuring a world-class experience for exhibitors and visitors alike.
The city's vibrant atmosphere and modern infrastructure create the perfect backdrop for the exhibition of exquisite jewelry pieces.
International participation
The Dubai Jewellery Show attracts participants from all corners of the globe, with both established and emerging brands showcasing their latest collections.
Prominent jewelry houses from renowned fashion capitals like Paris, Milan, New York, and Hong Kong are joined by local Emirati and Middle Eastern designers, bringing a diverse range of styles, influences, and traditions to the show.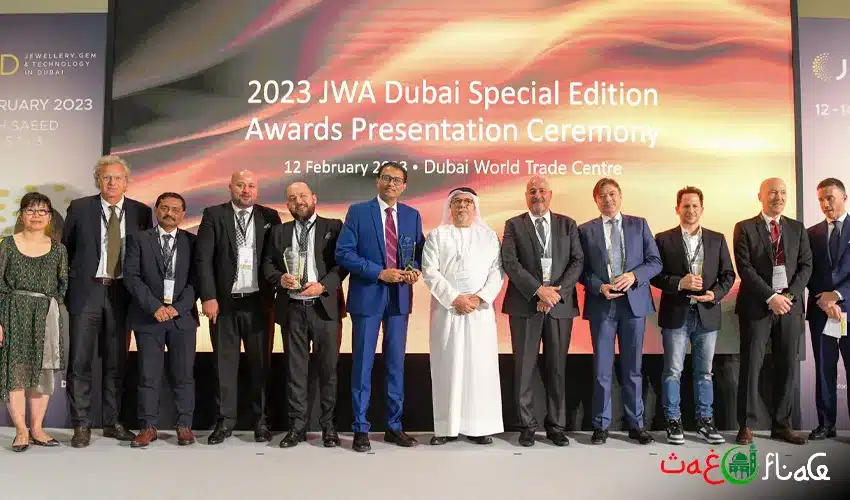 Exquisite collection of jewelry
JGT Dubai Jewellery Show offers a breathtaking array of jewelry, including diamond-studded pieces, rare gemstones, statement necklaces, intricately crafted bracelets, and elegant timepieces.
Visitors can explore a multitude of designs, from traditional and classic to contemporary and avant-garde. The show highlights the exceptional skill and creativity of artisans, who blend traditional techniques with modern aesthetics to create truly exceptional masterpieces.
Showcasing innovation and technology
The Jewellery Show in Dubai also serves as a platform for innovation, with exhibitors showcasing the latest advancements in jewelry manufacturing techniques and technology.
From 3D printing and laser cutting to virtual reality presentations, the show provides a glimpse into the future of jewelry design and production.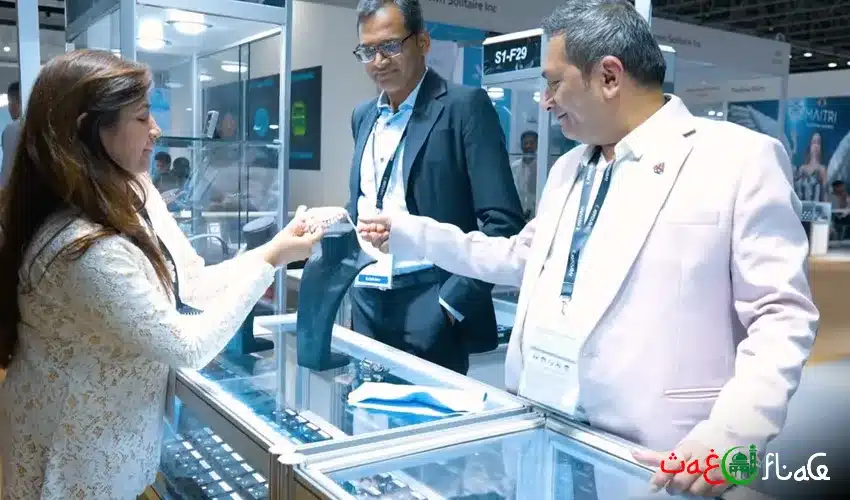 Exclusive events and workshop
In addition to the exhibition itself, the Dubai Jewellery Show offers a range of exclusive events, workshops, and seminars. Renowned jewelry experts, designers, and industry leaders share their knowledge and insights, discussing emerging trends, market dynamics, and the art of jewelry appreciation.
Visitors have the opportunity to participate in interactive sessions, learn about gemstones, and even try their hand at jewelry making under the guidance of experts.
Opportunity for networking and business
The Dubai Jewellery Show serves as a hub for networking and business collaborations. Jewelry retailers, wholesalers, and industry professionals gather at the event, creating opportunities for partnerships, trade deals, and international connections.
JGT Dubai fosters an environment where industry players can engage in fruitful discussions, expand their networks, and explore new business avenues.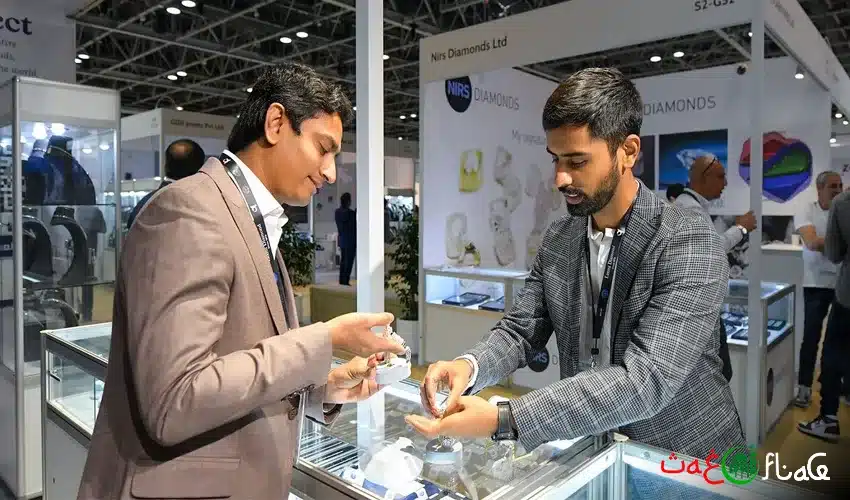 Cultural exchange
Beyond its commercial significance, the Dubai Jewellery Show celebrates the cultural diversity of the jewelry world. It provides a platform for cultural exchange, allowing designers from different regions to showcase their unique heritage and traditional craftsmanship.
Visitors can immerse themselves in a rich tapestry of cultural expressions, witnessing the fusion of traditional motifs with contemporary design sensibilities.
Which time of the year is JGT Dubai held?
JGT Dubai is usually held during the first quarter of the year, specifically between January and March. However, it's important to note that the exact dates may vary from year to year.
Having said that, it's best to always refer to the official website or contact the organizers directly for the most up-to-date information. And also regarding the specific timing of the Dubai Jewellery Show for any given year.
JGT Dubai: A platform to showcase and experience the world of jewellery
The Dubai Jewellery Show is a glittering showcase of luxury, craftsmanship, and innovation. With its international participation, exquisite jewelry collections, and a platform for industry networking, the show has established itself as a must-visit event for jewelry enthusiasts, collectors, and professionals.
By blending the best of traditional artistry with modern trends, JGT Dubai continues to captivate audiences, reinforcing Dubai's position as a global hub for the jewelry industry.