You might have come across situations where you are asked to fill in the ZIP code of your residence, office, or any location. If you are looking for the Abu Dhabi zip code specifically, then here is an article that will help you with everything you need to know about postal and zip codes.
What is a ZIP code?
There are a lot of websites, especially when you are shopping online or filling out a form for an international audience. You will always be asked about your address as well as the postal code.
The first thing that you should understand is that there is no difference between the Abu Dhabi zip code and Abu Dhabi postal code. Moving towards its information; these codes are formed from a sequence of numbers and letters. Sometimes only numbers are used to point toward a special address in a specific country or location. Around 117 countries follow the system of zip code or postal addresses at this time.
Major uses of ZIP code
These codes serve different purposes. The major reason is to show the area or locate it easily. It is considered to be far easy to find any place in the world through zip code instead of the name of the name of a place. Brands often use these ZIP codes provided by consumers to understand in which area they can easily find their targeted audience.
Apart from these uses, look at some of the other purposes that postal codes fulfill:
In some countries, organisations use the postal code to search for a particular address or location.
Some platforms and companies use these zip codes to hire employees who are living at some particular location.
These codes are sometimes also used by the satellite navigation system to find any particular street.
For research purposes, these codes help in organizing and grouping the data of the people and then use it for statistical analysis.
Abu Dhabi Zip code
People often get confused about what to write when they are asked about their Zip code Abu Dhabi. Websites always ask for addresses along with the zip code of that addressed area. If you are confused that what you should enter in the field that asks for zip code Abu Dhabi then there is just one simple answer. There is not any kind of zip code in UAE or any zip code Abu Dhabi. The country doesn't follow the zip code schemes and processes therefore there isn't any code that is associated with any location.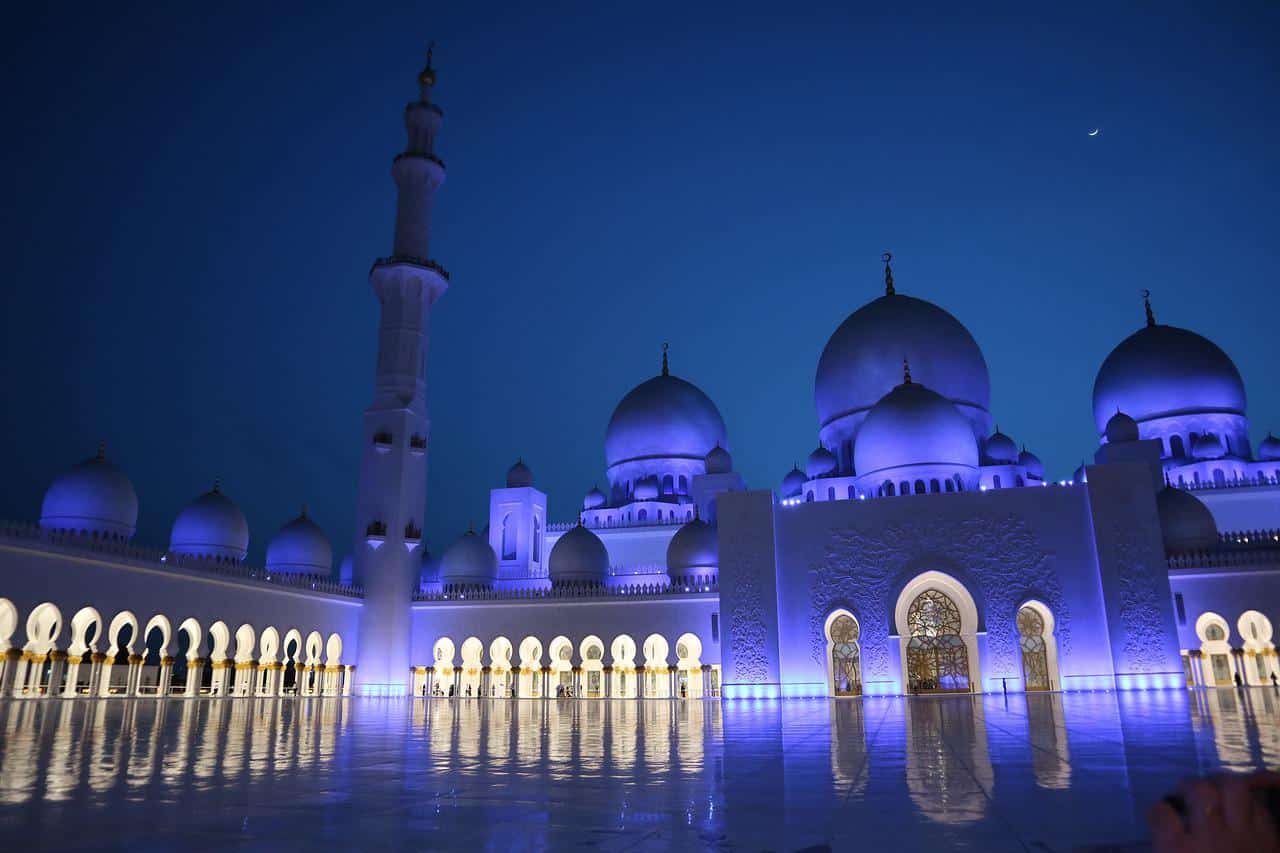 Whenever you are asked for your zip or postal code, just leave the column blank or write 00000 in the column that asks for the code.
You will not find any zip code UAE anywhere as they were never issued or used in the country before.
Abu Dhabi Postal Code list
As there is not any Abu Dhabi zip code therefore you only have to enter 00000 or you can write N/A. Remember that you cannot enter any other random number as then it will show the direction of some other location in the world. To ensure that the reader understands that you do not have any code, you need to only enter N/A or 00000.
Why there is no Zip code?
The reason that there is not any Abu Dhabi zip code is that UAE that does not follow the code system, unlike the MENA region. There are six Emirates in UAE and none of them follows any postal code system. In Abu Dhabi, every building has its specific number known as "Makani Number" which is used to direct towards any location instead of any postal or zip code.
Alternative numbers to write instead of zip code Abu Dhabi
Here are some of the few alternatives that you can use to fill up the field of zip code Abu Dhabi. These are the methods explained on the basis of priority. If the first step doesn't work then move on to the next and so on.
Leave the space entirely clear and do not even enter a space in it
Try to enter four to five zeros "0". Make sure that you enter the number instead of the alphabet "o".
If it is mandatory to enter the letters then you can write AUH for Abu Dhabi or DXB for Dubai or just UAE to refer to the entire country.
You can also enter your phone number so that in case there is any issue regarding the location, you can be easily contacted directly to the number.
In Abu Dhabi, there is a Makani number associated with every building and house. Try to enter that in the place of the zip code.
If none of the options worked till now then you can just apply for a P.O box number that you can enter.
P.O box number as an alternative
Many times you will come across such situations where the code is needed and entering 00000 is not an option. This situation comes when there is a need to receive an email from any local post office. In some situations, you also have to write the code in a formal document or a mail. In these circumstances, you can apply for having a P.O. box number of your own so that you can write the number and get your documents or anything you want, easily delivered to your address. If you are a resident of Abu Dhabi and you want to receive any mail from a foreign country then you can provide this P.O. box number that you can get from Emirates Post.
Look at the guide below to understand how you can apply for a zip code Abu Dhabi and have your own PO box number.
How to apply for a P.O box in Abu Dhabi?
Before you start with the process, you should know that there isn't any home, apartment, or office that comes with any permanently assigned P.O box number or Abu Dhabi pin code. Look at the following requirements that you need to fulfill before you apply for the Abu Dhabi zip code.
Things you need to have to apply for P.O box number
The process to fill in the application form is very easy. All you need are the following documents and then you are good to go.
You need to have your personal UAE ID. You have to attach a copy of it with the application.
Keep your two passport-sized photographs to attach with the form.
You will get an application form from the Abu Dhabi post office.
The number is allotted for a specific period of time. In case you want to renew the number then you can get it online from Emirates Post's official website.
Follow these five simple steps to get your Abu Dhabi zip code
All kinds of courier services and postal code services are managed by Emirates Post. The process to apply for a number is very easy. Just follow the following simple steps:
Open the website of Emirates Post
You can apply online from the official website of Emirates as it is far more convenient. Click on the option of "Rent a P.O box". This will lead you to another page where you will be asked to select the type of PO box number you need.
Select the suitable P.O box you want
You will find some options to choose from. In case you need a personal PO box for your home then click on the option of "MyBox" and "MyHome".
There are two kinds of services that you can select from which have different charges.
MyBox service: This will cost you AED 300 per year. You will be provided with a post box that you can place at any post office location that is convenient for you. You have to travel to that office to collect your mail. The service is open 24/7 so that you can collect the mail any time you want.
MyHome service: This will cost you AED 995 per year. In this service, your mail will be delivered to your home once a week.
Register your account on the website
In order to get the service, you need to create your account on the website. Click on "Apply" and then enter your personal details. Create a password to keep your account secure. After completing all the details, you will receive your personal username ID that you can use to log in to the portal. Log in by using the Abu Dhabi pin code that is sent to your email.
Verification process
As the service is available for all the people of UAE, you need to select the option of postal code Abu Dhabi. You will find a list of all the available box numbers that you can chose from. Add in the timeline to specify for how long you need the number. In case you need it for a few months only then the charges will be lower.
Make the payment
There are multiple options to make a payment. The easiest one is to pay from your credit or debit card. There will be a key provided to you for the box that you can get delivered to your home by paying AED 30.
Will there be any Abu Dhabi zip code in the future?
At this time, the Department of Municipal Affairs is working on assigning numbers that are allotted for every building. They are also assigning a QR code that is different for every building. This shows that there is a possibility that zip code Abu Dhabi can be introduced.
There is a new system related to Abu Dhabi postal code that has launched their application known as "Onwani". In this platform, a GPS navigation system is used that includes all the QR code present in each building. It is not entirely postal code Abu Dhabi but it performs a similar function. This application includes all 240 districts, 4,900 traffic signboards, 180,000 buildings, and 1,900 streets; all present in one navigation system.
Frequently asked questions about Abu Dhabi Zip Code
What is the zip code UAE?
In the United Arab Emirates, there is not any kind of zip code or postal code. The country doesn't follow this pattern. You can either leave the field empty or just type in 00000.
What is PO box number Abu Dhabi?
In case you need your personal PO box then you have to buy it from Emirates Post and pay for it. The number will be allotted to you and you can receive all the mails in it.
Can I leave the field of Zipcode field blank in online form?
Yes, you can leave the field blank. In case it doesn't work then you should either write 0000 or N/A to clarify that your country doesn't follow the zip code system.
What is the difference between ZIP code and Postal code?
There is no difference between postal code and zip code. They are referred to as the same system in which a country allots a specific number to different locations so that it is easy to locate the area.
What is the zip code of Mussafah?
There is no zip code system in Abu Dhabi. There are some numbers that are allotted to each building that helps in locating them. As for Abu Dhabi Mussafah Industrial City, the building is allotted the number of M26.