How to book a taxi in Dubai is a very common question. Dubai Taxi Corporation or DTC allows people to book a taxi anytime or anywhere in the emirate. These taxis are efficient and also available even on official holidays. They contain controlled meters inside them that allow users to get estimates about the fares that they have to pay for a specific trip.  Moreover, these taxis also provide free internet services to their customers. Just like this, there are a lot of other things about these taxis and their services that you can find in the following article.
Methods to book RTA Taxi in Dubai
RTA taxis in Dubai are reliable when it comes to booking and extremely comfortable. No matter what destination you want to visit, the services of these taxis are perfect and quick. But sometimes, it is not possible to find a taxi in a dedicated area. In that case, you need to find out the ways and methods to book a taxi service in Dubai. For that purpose, you can check out the following methods for how to book an RTA vehicle.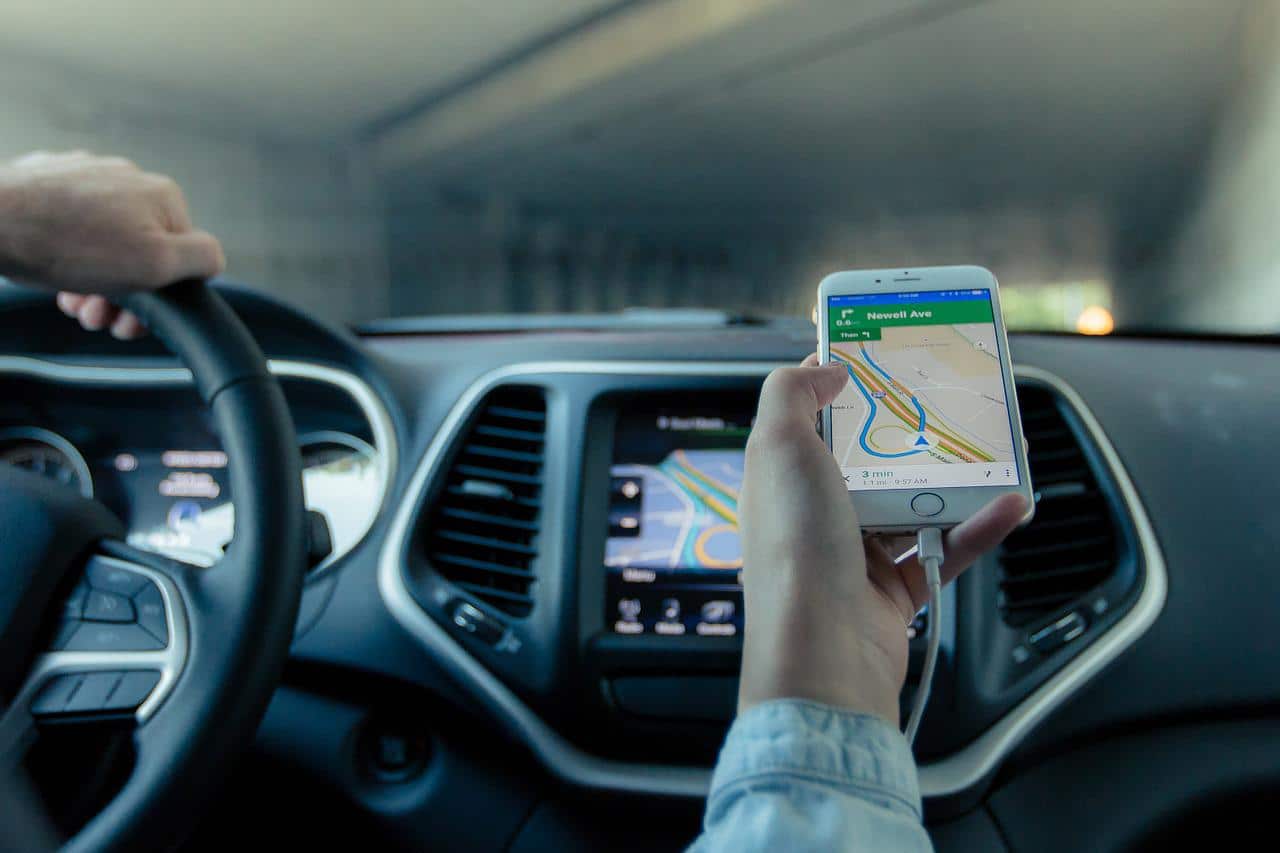 Booking through call or SMS
The booking process through call or SMS is only available for vehicles that are on the taxi ranks. What you need to do is to draft a message and put the number of the rank on which you are available if you are taking the SMS option. Send that message to the number 4774. After that, you will receive a confirmation text in which you will find details about the taxi that is coming to your way. The reservation and distribution of Dubai are attached to these taxi services. That is why the taxi driver can find your location easily and will be there.
If you want to take the call option to book a taxi, all you need to do is to call +971-4-208-0808. Call the number and tell the representative about your current location and the location to which you want to go. After that, the representative will assign a driver to your location.
Dubai Taxi Corporation application
A secondary application to RTA is Dubai Taxi Corporation or also known as DTC. It is among the reliable sources for booking a taxi in Dubai. The top-rated services of this application are Airport taxi service, general taxi booking, hatta taxi, and Limousine service. In this service, you will also get to see booking options for people with specific needs and school buses for students. This application is easy to use and is filled with drivers with professional and experienced profiles. All the vehicles available on this platform are the latest and have systems like CCTV, a navigational system, and payment options. Plus, the fares at this application are much better than renting a vehicle from the taxi rank.
Following are all the different kinds of taxis you can get, along with their fares.
| Taxi Service | Fares |
| --- | --- |
| Hatta Taxi | The meter tariff is 25 AED per person in 7-seater vehicles. |
| Airport Taxi | The taxi service starts from 25 AED and further gets 1.75 AED after every 1km. |
| Regular taxis from Airport | It starts from 7 AED after 10 PM. The rest of the time, it starts from 6 AED. |
| Ladies Taxi | 7 AED after 10 PM and 6 AED in the morning, evening, and noon. |
| Taxis for People of Determination | This service is entirely based on the timing and location. |
S'Hail application for booking
S'Hail is one of the top-rated applications that is used for booking rides in Dubai. This application is a perfect source for finding vehicles to ride in Dubai, and the process of using it is way simpler than any other method or app. Just take a look at the following points.
Download this app after finding it on the application store of your device.
Install it on your device and find the log-in option if you are registered to the app.
If you do not have an account, make sure to create one before asking for any ride.
After logging into your account, select the option available on the right side of the interface that states "Request a Ride."
Then go into the mode of transportation and choose the vehicle that you want to book.
Select your pickup and drop-off location.
Click on the button "Book a Taxi" and wait for the application to find you a vehicle that is near your place.
All vehicles available on this application come with professional and certified drivers. The taxis that users get are well maintained and equipped with quality features such as CCTV cameras and a navigation system. Plus, the prices are almost identical to taxi services that come by the RTA organization.
Careem Hala application
When it comes to getting bookings for a taxi in Dubai, Careem Hala is a reliable application. You can consider this app as a hybrid version of Careem and RTA. This booking can also be made with the use of the original Careem application. To know the process of booking a ride through this app, take a look at the following steps.
If you are not registered to Hala App, make an account first of all.
In car types categories, select the Hala Taxi option.
If you are traveling with friends or family members, you can go to the option Hala Van.
Confirm the location from where you want the pickup service.
Make sure to select the destination as well.
After that, go to the payment options and select the one that you want to continue.
Just tap on the word "Yalla" after that, and you can track your taxi driver.
Getting Dubai Taxi from a rank
Not in every place, you can just wave your hand and get a taxi. You need to be in a specific place to find the Dubai taxi booking number or the vehicle itself. In this regard, you can just go to the nearest taxi rank and get a vehicle of your choice from there. These ranks are placed in specific places for pick-and-drop services. These ranks are available in shopping malls, metro stations, bus stations, airport terminals, or anywhere in Dubai. The plus point of this method is that you will get multiple taxi options on these rants. Even if you are not able to find anyone, you can always go towards the message service by getting a Dubai taxi booking number.
What are the different types of RTA Dubai Taxis?
The DTC or Dubai Taxi Corporation makes sure that all of their customers get extremely comfortable means to travel with amazing customer care services. Professional staff and multilingual salespersons are the reasons why this organization provides excellent services to its customers all across Dubai. Some of the specific Dubai taxis of this organization are mentioned in the below section.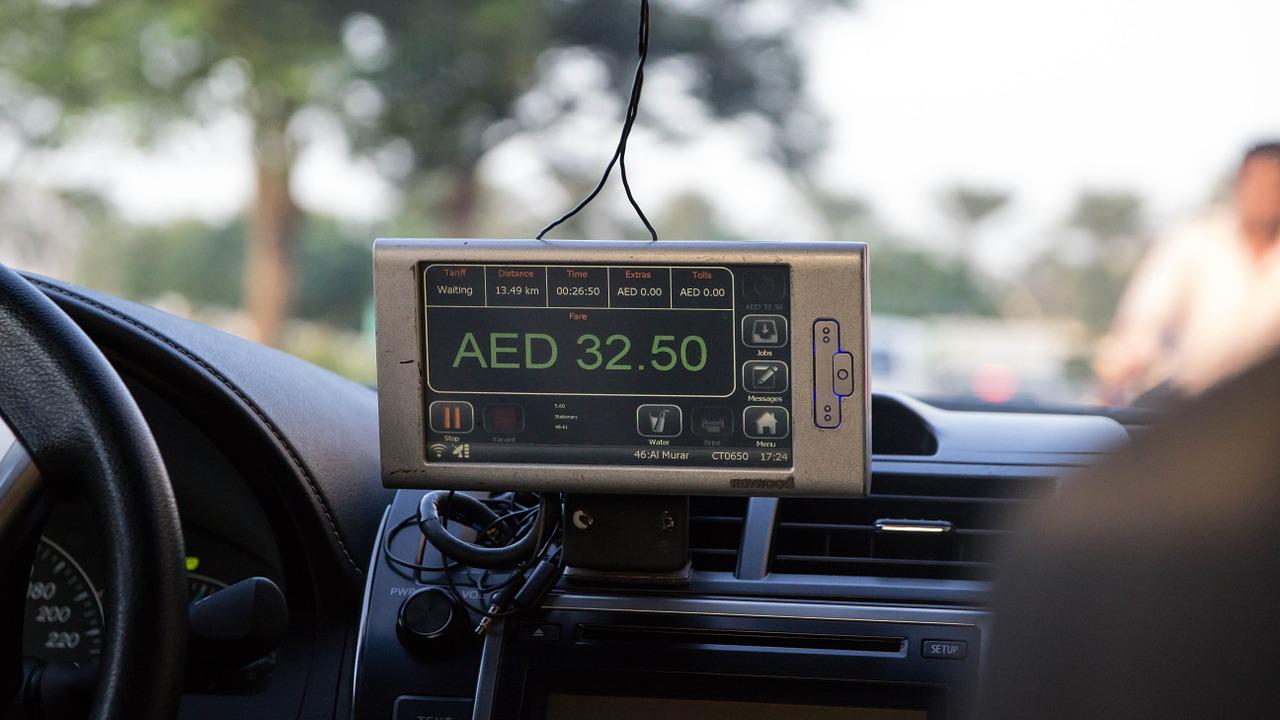 My Driver
Every driver available on My Driver service is competent and trained. This service is useful if users want to hire taxi near me for a specific amount of time.
Taxi Rental
If your requirement is how to book a taxi in Dubai for intercity traveling, the taxi rental service from DTC is the one that you can take. For this, you can visit the Dispatch Center and reserve for 24 hours Dubai taxi service in advance.
Public taxi
A public taxi has no restrictions and is available for all customers. People can visit public taxi centers and can get cars for rent according to their different needs.
Special needs taxi
DTC makes sure that customers that need special care can easily travel with comfort through its Dubai Taxi service. In this category of taxi service, you will get to see sophisticated vehicles with comfortable designs and tools.
Limousine taxi
Tourism industry clients prefer to take luxury Dubai taxi services. In this regard, RTA taxi services also come with the option of a Limousine taxi. Users can find comfortable and premium model cars in this service that can easily take them anywhere inside the city.
Airport taxi
You can search for Dubai taxi online booking numbers and get car services for airport travel. RTA Dubai taxi services are present that are dedicated to taking customers to airports in exclusive and premium cars.
Hatta taxi
Hatta taxi of DTC is dedicated to people that have the residency of Hatta. Still, it is a service that people in Dubai can take for pick and drop purposes. The same is the case with people in Hatta that want to travel to Dubai.
Ladies and families taxi
The ladies and families taxi service of DTC is driven by female drivers. This service is specifically for families and ladies.
Fares for the booking of Dubai Taxi
Dubai taxi services charge different ranges of fares from customers according to the type of services they are taking.
Airport Taxi: The opening fair for Airport taxis in Dubai is 25 Dirham. If you want to go further than that, the extra fare will cost AED 1.75 per kilometer.
Ladies Taxi: AED 6 will be the cost of ladies taxi in the morning, afternoon, and evening. This fare will increase to AED 7 once its past 10.00 PM.
Special needs taxi: There is no specific range of fares for the special needs Dubai taxi service. It depends on which time you are taking it and what is your pick and drop location.
Hatta Taxi: AED 25 is the fare for one person for a Hatta taxi. Make sure that this fare is for one person riding in a 7-seater vehicle.
Ordinary Taxicabs: You can get a taxi booking number to confirm ordinary taxicabs for personal uses. The fares of these taxis in Dubai are according to the services that customers are having and the location where they want to go.
How to pay for Taxis in Dubai?
Point of sale devices is installed by Dubai Transportation services all across the taxi areas in Dubai. These devices make it easier for customers to pay for their rides. Following are some methods from which you can pay your RTA taxi fares.
Credit and Debit Cards
Nol Card
NFC or Near Field Communication (Samsung Pay and Apple Pay)
Payment through cash
People prefer to use all the other methods of payment other than cash payment.
Services of RTA Dubai taxi
The main goal of RTA is to turn Dubai into a smart city by improving its infrastructure. Because of this service, now people do not have to search for how to book a taxi in Dubai all the time. The taxi services that this organization provides are top-notch and can cater to customer requirements perfectly. Some of the top services of this company are in the following points.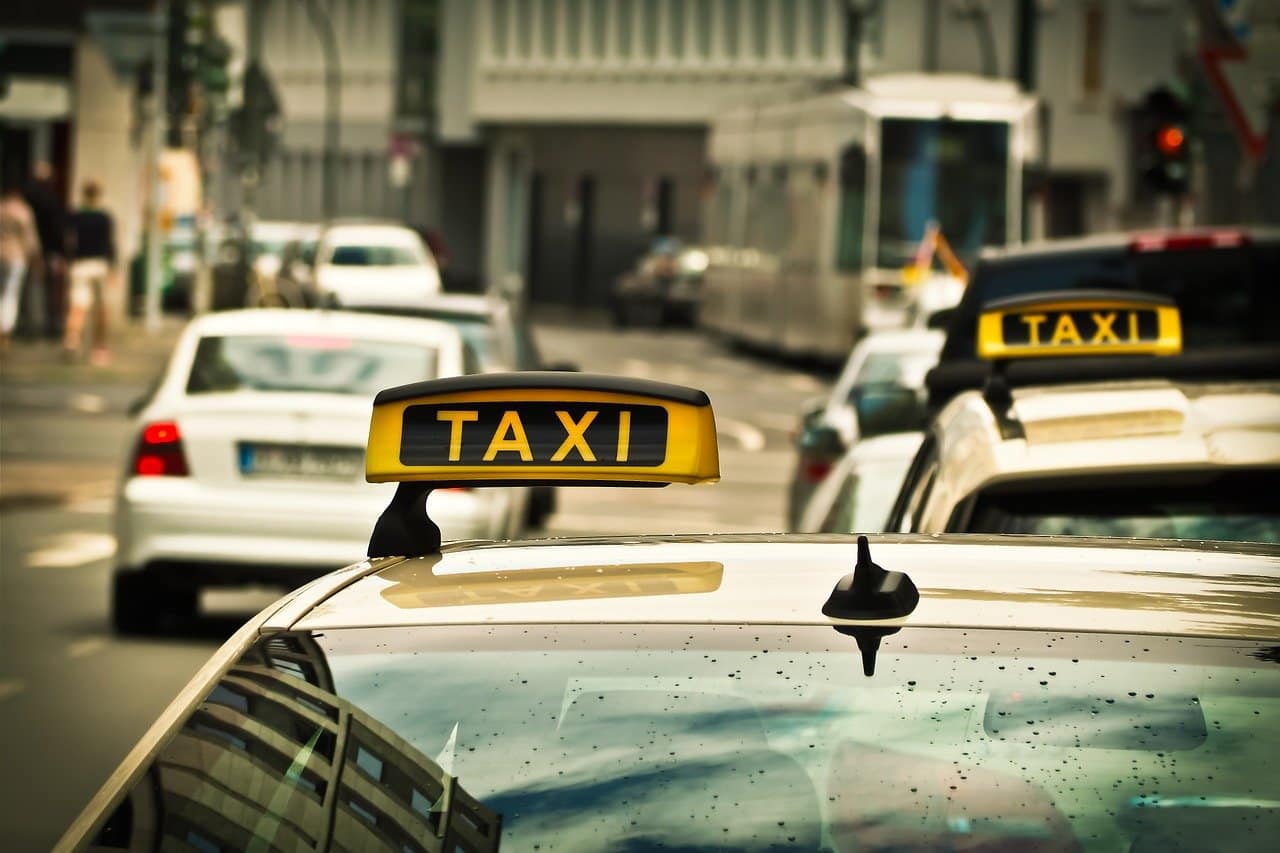 Limousine Rental
You can get a Limousine for 24 hours at rent from RTA for traveling within Dubai. In short, RTA provides Limousine services as a Dubai Taxi. All vehicles in this service are regularly maintained. The rates to rent those cars are competitive. Drivers that you will get with these premium cars or professional and highly trained. After booking at the site of RTA, you will get this car available at your door within 45 minutes. With this, you will also get a 24/7 customer care service if you face any problems.
School Bus Transportation
RTA has also started school bus services in Dubai for quite a long time now. Customized busses are available here to take students to nurseries, schools, and other holiday destinations. This company has selected buses after considering the highest international quality safety standards to make sure about the safety of kids.
All of the available buses are maintained on a regular basis. They also have cameras to make sure about the safety and security of kids. These buses are also equipped with devices to read the ID of students. Plus, they have fast Wifi services as well with GPS system device tracking. All buses are environmentally friendly and do not cause noise pollution.
DTC Smart Application
The DTC application of RTC has enabled people to rent Limousines and other taxi services more efficiently. The goal of this application is to make things smoother and more efficient for people that want rides for rent in Dubai. It is capable of searching for the nearest vehicle and sending it to the door of the user that has ordered for it. It has a perfect navigation system that allows people to track their rides and where they are going with them.
The application of RTA comes with fast installation and easy to user interfaces. All drivers that this app suggests, whether they are male or female, are professional. You can even register your trips to make a recorded history on it. It has a prompt customer support system that you can use to solve out your queries regarding trips or your luggage. The payment methods available in the application are safe and quick.
Commercial cabs
Commercial buses from RTA are capable of transporting employees of different companies in Dubai to specific locations. These buses are equipped with the latest technologies that include a POS payment system, CCTV cameras, and a navigational system. They are way cheaper than other services of RTA. They are handled by professional and certified drivers. The interior inside of the buses is noise and stress-free. They are connected with Euro 5 specifications, which makes them more efficient and comfortable. Commercial buses are connected to Makani, which is the address finder service in Dubai.
People of Determination Taxi
People of Determination is a taxi service from RTA that is for people with special needs that search for how to book taxi in Dubai. It is one of the most sophisticated vehicles in Dubai. These taxi vehicles can be recognized with their red rooftop and blue icon logo on the door for passengers. People can reserve seats inside them and travel anywhere across UAE.
This service provides the most efficient and safe transfer of people that have unique needs. All the driving staff for this service is professionally trained. It is available in all three airport terminals of Dubai. The service is available 24/7 and provides remarkable customer service.
How to call a taxi in Dubai online?
Customers can contact taxi booking numbers and get trips to commercial centers, major landmarks, public places, and other specific locations. Booking rides online has become more feasible than going from car to car while asking for the fare. If you want to get a Dubai taxi, download the S'hail application. In the application, go to the public taxi option and choose a pickup and drop location. You can even check for different car models or services according to your requirements. Just select the taxi and check out the fare if it is affordable for you. Wait at the pickup location that you have added, and your taxi near me will be there in no time. You can even get Dubai taxi online booking numbers from different apps and search engines.